The Studio at TFD presents: Changing Your Money Mindset: Mental Health & Money 101, a workshop to help you mindfully interact with money.
In this one-of-a-kind workshop with mental health professional and licensed social worker Alyssa Mancao, we will explore the unique interaction between mental wellness and financial health, particularly as it pertains to our mindset around money. We often grow up with financial "narratives" that shape the way we perceive and interact with money for the rest of our lives, no matter how much or how little we earn. We have scarcity mindsets, over-abundant mindsets, perceptions shaped around envy or insecurity. In order to reach our goals and maintain control over our financial choices, we first need to address the underlying psychological factors holding us back.
In this interactive workshop, Alyssa will walk you through the steps needed to address these issues and build constructively towards a healthy money mindset, as well as share at-home activities and exercises to improve that relationship.
What Your Ticket Gets You:
Access to the full event (including a recording watchable at your convenience after the fact)
Participation in a live Q&A with Alyssa
Downloadable worksheets that continue the work of reclaiming your mental health around money and creating constructive financial habits
Access to early-bird pricing and discounts for upcoming events
Reminders:
This virtual workshop will take place from 6:30 pm – 8:00 pm (EST). Please make note of your time zone.
And, in case you can't make it, a recording of the workshop will be sent to ticket holders after the event and remain available until April 12th.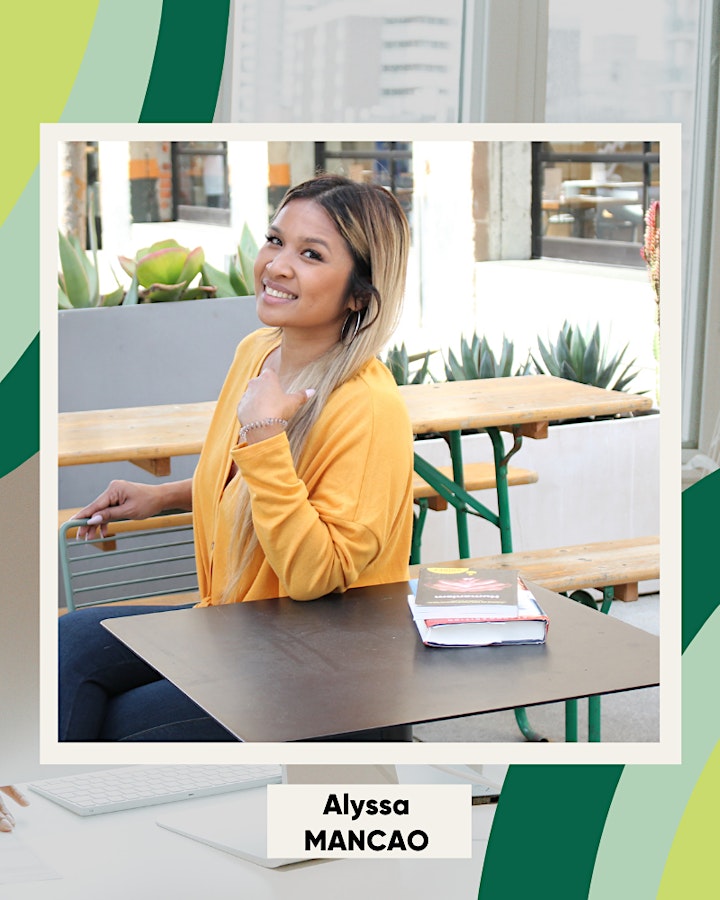 Alyssa Mancao's Bio:
Alyssa is a licensed clinical social worker, writer and a group practice owner based in Sherman Oaks, CA. She has over a decade of experience working as a therapist in both the community mental health and private practicing setting combined. Alyssa works with clients to help them unpack how their earlier years can impact how they experience themselves and their relationships. She works with clients to help them make connections from the past to the present while also teaching various coping skills to help improve their symptoms and interpersonal relationships. Alyssa's approach is a mix between psychodynamic modalities, cognitive behavior therapy and EMDR depending on each person's needs.