The Studio at TFD presents: How To Budget For Your Enneagram Type , a workshop to help you control your finances based on your personality.
When it comes to managing your money in a sustainable and practical way, understanding your personality type and motivators are key to creating habits that stick and goals you can reach. And when it comes to understanding yourself, few personality categorizations are more illuminating than the Enneagram. Line up your Enneagram-type insights with your overall financial goals, and you have a recipe for mastering your relationship with money.
Whether you're brand new to the concept of the Enneagram (there will be a refresher at the beginning so that everyone can find their type), or have long been using your type to help find your path in life, this is the perfect workshop for taking those personality factors and using them to leverage real-world results. Featuring Enneagram Expert Stephanie Barron Hall of Nine Types Co. and personal finance expert Déja Coley, this event will blend together the fundamentals of knowing yourself with the fundamentals of putting that knowledge to use by helping build a budget and money routine around your type.
What Your Ticket Gets You:
Access to the full event (including a recording watchable at your convenience after the fact)
Participation in a live Q&A with Stephanie and Déja
Downloadable worksheets that help find and understand your Enneagram type, as well as exercises that help translate your type into good money management
Access to early-bird pricing and discounts for upcoming events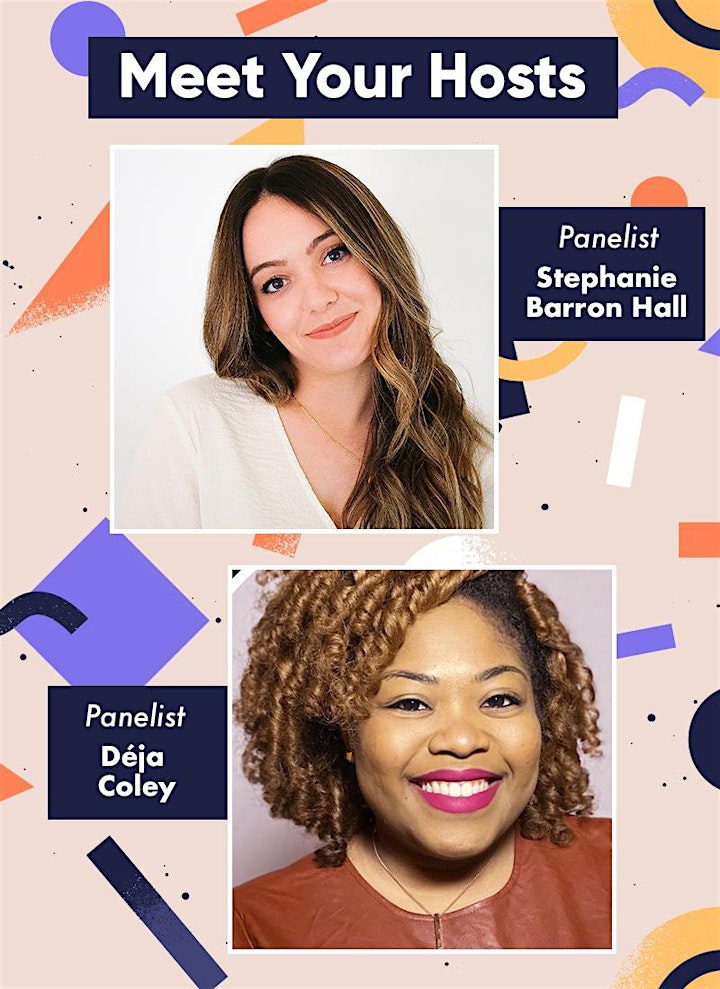 Stephanie Barron Hall's Bio:
Stephanie Barron Hall (M.A. Communication & Leadership) is a speaker, certified Enneagram coach, author of the book, The Enneagram in Love: A Roadmap for Building and Strengthening Romantic Relationships. Stephanie founded her Instagram page, @NineTypesCo, in 2017 as a way to explore her own interest in the Enneagram, and it has since grown into a community of people who are learning about the Enneagram, themselves, and their relationships together. Stephanie specializes in bringing clarity to complex concepts and communicating the Enneagram in a way that is relatable and concise so that it can be transformative for all.
Make sure to find your Enneagram type before the event – here's Steph's helpful guide!
Déja Coley's Bio:
Déja Coley is a Monetary Beliefs Consultant who helps over-spenders overcome their monetary beliefs. As a teen, she struggled with low self-esteem and attached her worth to achievement and material things. Déja later founded a nonprofit organization, Girls Like Me, to address low self-esteem and self-efficacy in teen girls. Today, she uses that same passion for empowerment to help adults shift their monetary beliefs, achieve their goals, and feel empowered to make decisions based on what they want and who they are, not expectations from the outside world.