The Studio at TFD presents: How To Make Passive Income, a workshop to help you turn your knowledge into a new revenue stream.
When it comes to making passive income, few options can be as accessible or as lucrative as selling courses online. And whether your skills lie in dance, coding, graphic design, home decor, or resume prep, if you're just hanging onto expert-level knowledge in a specific domain, you might be missing a huge opportunity to monetize your expertise.
Join TFD's Creative Director, Holly Trantham, and Thinkific's Head of Partnerships, Emily Weiss, for a deep-dive on how to use the Thinkific platform specifically to turn your skill sets into a stream of passive revenue. This workshop will walk you through everything you need to know about the platform to get started producing, marketing, and monetizing your courses on your topic of choice.
What Your Ticket Gets You:
Access to the full event (including a recording watchable at your convenience)
Participation in the live Q&A with Holly and Emily
A downloadable guide to help you create an effective and user-friendly course through Thinkific
Access to early-bird pricing and discounts for upcoming events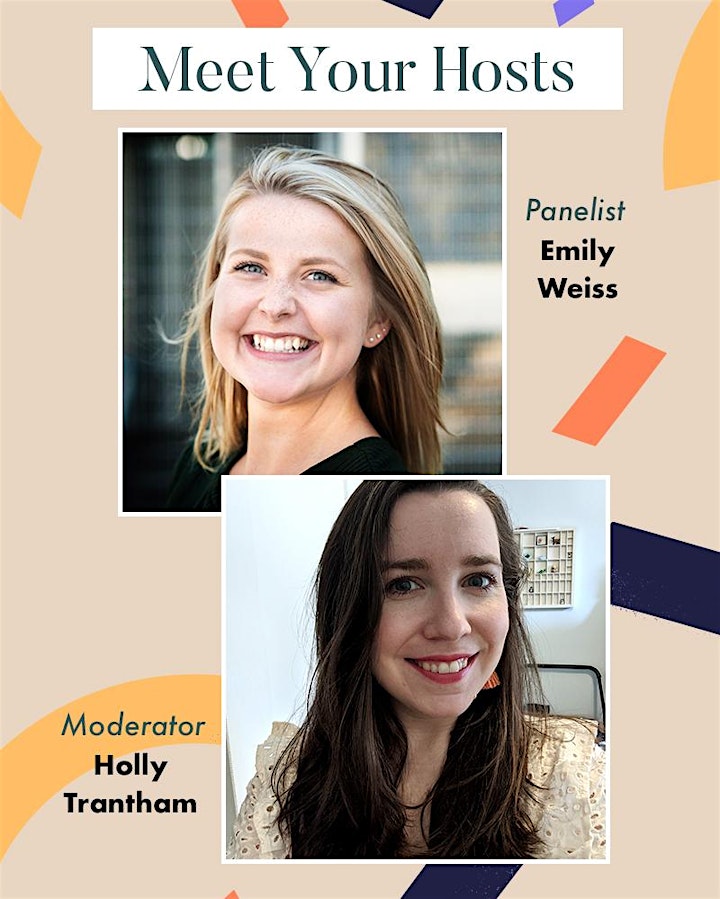 Emily Weiss's Bio:
Emily is the Head of Partner Marketing for Thinkific, the leading platform to create, market, and sell online courses. She specializes in building and nurturing strong partnerships rooted in shared values, creative campaigns, and mutual wins. Emily has helped hundreds of course creators along their journey and she believes that by sharing your knowledge through online education you can create a genuine impact for your audience while building a thriving business you're proud of.
Holly Trantham's Bio:
Holly has been with the TFD team since September 2016, and currently leads TFD's editorial strategy and branded campaigns. In her free time, you can almost always find her devouring a romance novel or a slice of cake (or both simultaneously). She lives in Brooklyn with her husband and cat.